Faculty of Chemical Technology (KTU FTC) has partners for academic mobility in more than 30 European countries. During the last three years more than 100 KTU FTC students have gotten the opportunity to go abroad for partial studies or international traineeships; while academic staff is working on expanding cooperation between the University and relevant institutions.
KTU FTC lector dr. Tadas Dambrauskas has recently visited partners in Germany and Switzerland. While visiting Germany, he met colleagues from Centre for Building Materials (Technical University of München) and Research institute of Deutsches museum. While in Switzerland, dr. Dambrauskas visited Laboratory of Construction Materials – LMC (Swiss Federal Institute of Technology Lausanne) and Concrete & Asphalt Laboratory Swiss (Federal Laboratories for Materials Science and Technology).
Continuous cooperation with FTC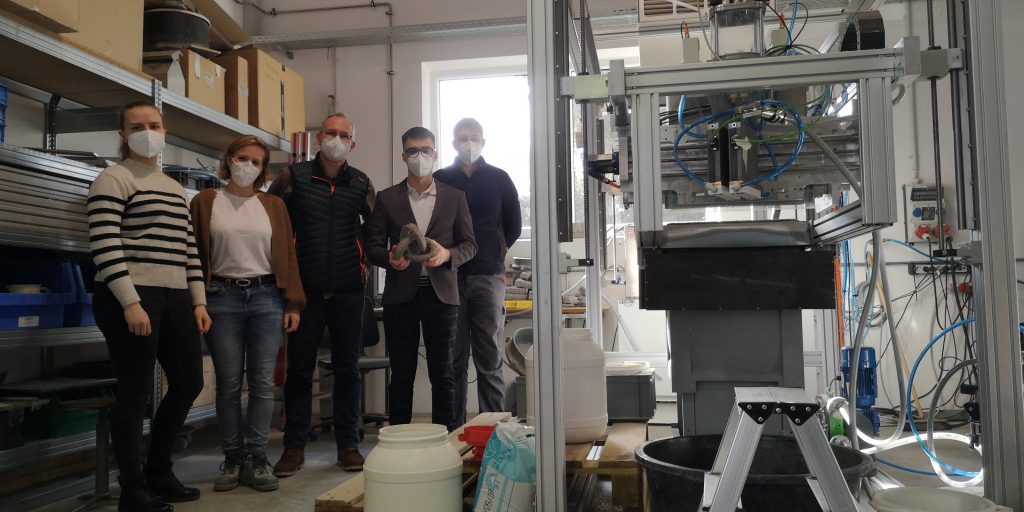 Cooperation with these institutions is continuous. Technical University of München, according to T. Dambrauskas, is a popular choice among Chemical Engineering, Applied Chemistry, and Food Science and Safety students. "Almost every year our students go to TUM for their Erasmus+ exchange studies or traineeship. We have also had partners from Germany come hold lectures for our PhD students."
To ensure ever further cooperation, during this particular visit, there was an agreement reached for mutual research between KTU FTC and Concrete & Asphalt Laboratory Swiss; possibilities for student traineeships were also discussed – according to T. Dambrauskas, students are always welcomed there. Traineeships in said laboratories would be extremely beneficial for students of Chemical engineering and technology, Applied chemistry, Chemical Engineering study programs.
Researchers, working in Centre for Building Materials, will also hold lectures for students of Chemical Engineering and Technology bachelor's and Applied Chemistry master's students. If the situation permits, it will be held in-person. During these lectures, there will be a brief presentation of potential traineeships, so it will be a great opportunity for students to pick their preferred place for a few months abroad. The laboratory itself says that students of all years are always welcomed to come for research and traineeships – especially the ones specializing in binding materials.
Institutions, carrying out much-needed research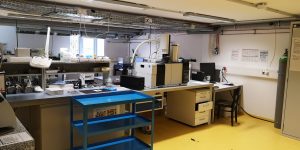 All of the institutions visited by T. Dambrauskas specialize in much-needed research fields – the Swiss LMC is a competence centre for construction materials and carries out needed research by partners' demand. It also works in cooperation with higher education institutions by introducing bachelor's level students with concrete technology, as well as organizes lectures and projects, what includes master's thesis. LMC has also invented a new environment-friendly binding material LC3 – a new type of cement, based on a blend of limestone and calcined clay. Concrete & Asphalt Laboratory Swiss specializes in cementitious and bituminous materials, with the aim of improving their sustainability and functionality.
Centre for Building Materials in Germany carries out research in determining properties of construction materials, its production, and research on corrosion. It also works closely with construction and road industries. The researchers working in the centre are divided into specific research groups – that is why students, seeking to increase their knowledge in binding materials, corrosion, mineral construction materials, or general chemistry, will definitely have what to choose from.